The Creekside Knights were winless for most J.T. Wood's career.   Going into his senior year, the Knights made a coaching change which brought out a new
sense of confidence.  J.T. and the other seniors were bound and determined to go out winners.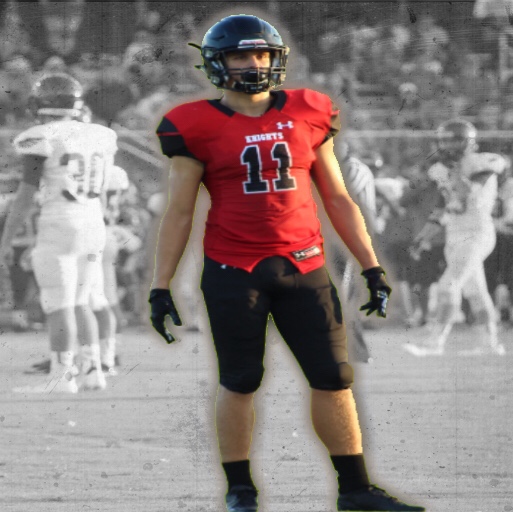 While J.T. was a major part of the Knights' offense in previous seasons, he would take his game to another level as a senior.  Though he was most notable as wide receiver, J.T. also doubled as the Knights running back due to team injuries.  During the 2017 season, J.T. did a little of everything for the Knights as he recorded over 1,000 yards of offense and 13 touchdowns. Officially, he set new team records with 891 receiving yards, 8 TDs on 49 catches, breaking
Andrew Schultz's (c/o 2010)
record of 862 yards and 7 TDs.  Additionally, J.T. rushed for 242 yards, 4 TDs on 38 carries and also returned a kickoff for a TD.  J.T. signed with Liberty University to continue his academic and athletic career.
St. Augustine Record First Team All County, 2017
Florida

Times Union All First Coast Team, 2017
FACA All District Team, 2017